Our yoga school "Yogashala" exists since 1996.
In a bright, welcoming and spacious studio, equipped with all the supports necessary for the practice according, the B.K.S Iyengar teaches, our team of certified teachers offers courses to small groups of different levels and according to their abilities, physical conditions and at all ages.
Therapeutic applications for particular conditions, rules, pregnancy, back problems, knees, shoulder, neck etc. are also taken into account.
Cloakrooms and toilets are at your disposal.
Carpets, blankets, and all the practice equipment are loaned to you but you can bring your own personal rug if you wish.
To make the right choice according to your needs and your expectations, and to have to put your confidence, your health and your mental well-being under the direction of a competent and experienced person, do not hesitate to make test courses in several places. Don't hesitate to question the teacher about his training, his pedagogical experience and his referents: teachers and teachers who initiated him and still follow his progress and his experience If qualified, he will generally be proud of his background and will not be evasive; it's not enough to be a little flexible to teach yoga!
Also find out about the biography and experience of his teachers and their credibility. Beware of self-taught improvising teachers. Many teachers from other schools come to take lessons from us, take some recipes to decorate their own courses by sometimes quoting us or not, without having followed a rigorous training. Out of respect and loyalty to our teachers, we do not allow the mixing of genres in our school. All courses are taught according to the same methodology.
All teachers at the center are rigorously trained according to very specific criteria, as everywhere else in the world are certified teachers of this method.
This discipline is the guarantee of the quality of the classes that are ensured and the safety of the students. Similarly, the levels of course participants are well defined and separated.
A teacher of the Iyengar method must be in good standing with the Iyengar French Yoga Association, hold an up-to-date certificate and the logo and must continually continue to train. This is the assurance of a serious teacher with the right training and the rigorous criteria of a professional association. A Iyengar teacher must have followed very diligently at least 3 years (usually a lot more) of regular courses before he can only start a basic training that lasts at least 3 years.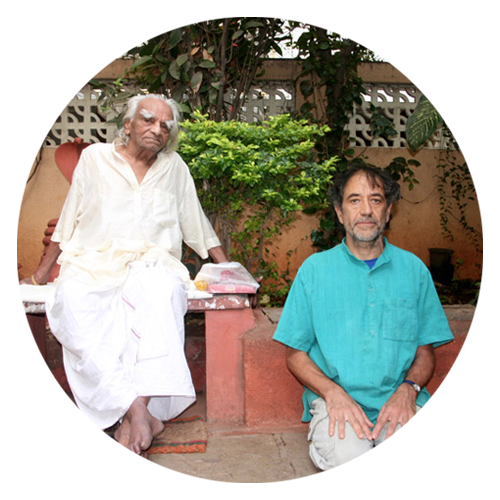 FOUNDER AND TEACHER CERTIFIED ADVANCED JUNIOR 3
Having met yoga in 1973, he spent several years in Vipassana meditation centers and yoga ashrams, experimenting with different schools and practicing Aikido. He discovers and decides to devote himself exclusively to the practice of the Iyengar method in 1985.
After studying osteopathy, and long stays in India, at the Pune Institute with the Iyengar family, or B.K.S Iyengar gives him inspiration and permission to teach it; he moved and taught yoga in Marseille in 1990 and founded the Iyengar Yoga Center in Marseille in 1996.
He is a graduate level teacher "Advanced J 3 by B.K.S. and Geeta Iyengar at the Memorial Yoga Institute in Pune, India, where he has continued to visit each year for several months since 1989, also attending general and therapy classes. Member of the technical committee of A.F.Y.I. From 2004 to 2014, he also trained teachers since 2007 and regularly runs internships in France and abroad.
He teaches in French and English.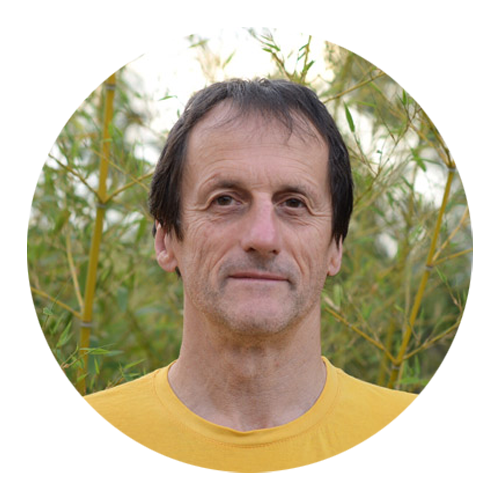 INTRODUCTORY 2 CERTIFIED TEACHER
Jean-Claude Valiente, a physics teacher, has been practicing yoga since 2008, completed his training with Stéphane Lalo and is certified Base II.
"Ayant dès le plus jeune âge pratiqué des activités sportives, mais lassé de l'esprit de compétition régnant dans ces activités, j'ai rencontré le yoga au Centre de yoga Iyengar de Marseille en 2008.
Moved by rigor, precision, energy, subtlety and tranquility, the practice of Yoga Iyengar has become obvious. I completed the regular courses with many internships. Experiencing the benefits of this practice daily, I want to discover and share this ancient art. "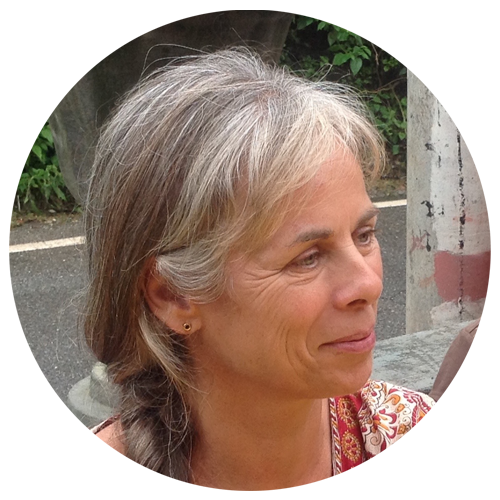 INTRODUCTORY 2 CERTIFIED TEACHER
Anne discovered yoga in 1999, with Bernadette De Gasquet, as a midwife. She has been practicing Iyengar yoga since 2005; she has followed many internships with French and foreign teachers. She stayed in India in August 2013 in Dehradun and RIMYI in Pune in February 2017.
Taking advantage of the cessation of her professional activity, she completed her teacher training with Gabi Doron and Stéphane Lalo in Marseille and was certified Base II in November 2017.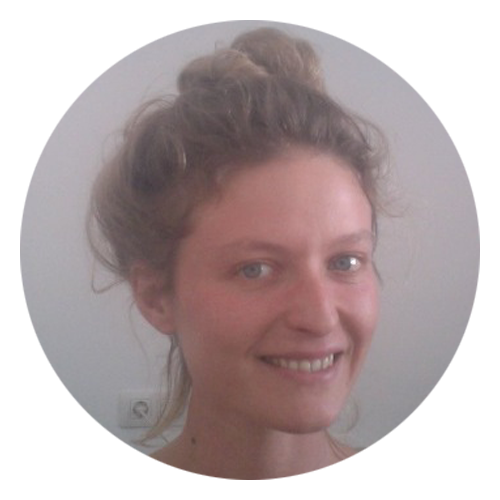 INTRODUCTORY 2 CERTIFIED TEACHER
After studying classical and contemporary dance in Paris, Solène discovered the practice of Iyengar yoga in Brussels. She began her teacher training in 2012 with Willy Bok and obtained her certification in 2016.
She will teach for a year at the Iyengar Yoga Center in Brussels before moving to Los Silos, on the Canary Islands.
She works as a Pharmacy Preparator at L'Herboristerie-Pharmacie du Père Blaize in Marseille and is currently pursuing her studies in phytotherapy (D.U. of phytotherapy, Sorbonne University Paris 13, Bobigny).
She has a U.V. in Anatomy and Functional Analysis of Movement (Blandine Calais Germain method).
She has been following the teachings of Stéphane Lalo since 2019 at the Iyengar Yoga Center in Marseille.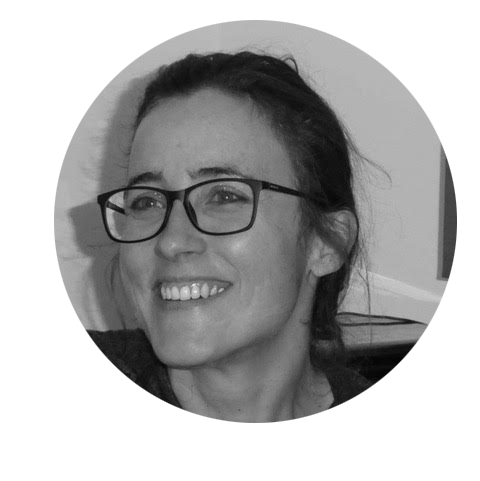 INTRODUCTORY 2 CERTIFIED TEACHER
Charlotte learned and practised Iyengar yoga with her mother, Christine DB, a senior teacher who runs the Iyengar Centre in Clermont Ferrand. It is then in a family environment that she started yoga as a child, and then, as a teenager, she regularly took classes in order to correct a bad posture due to a scoliosis. Aged 25, she went to Algeria for work where she felt the urge to go back to a regular practise, in a country where Iyengar yoga was not well-known.
Therefore, she decided to undertake a teacher training in Clermont Ferrand while living in Alger. She passed her Base 2 certification in 2012 and then taught classes in Alger until 2017.
She had the chance to stay in Pune at the RIMYI while BKS Iyengar was still alive.
Since she came back to France in 2017 she's been taking classes with Stephane Lalo.
She studied Political Sciences and International Humanitarian Law and is currently working for the migrants access to health care in Marseille.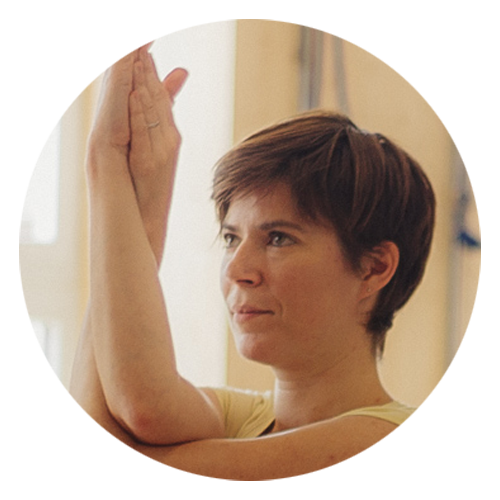 INTRODUCTORY 2 CERTIFIED TEACHER
Isabelle Vass, half of English origin, grew up in England, Spain and lived in several cities of France. Attracted primarily by the spirituality of yoga, she discovered Iyengar yoga in 2001, at the age of 18 in Montpellier. After a few years of interruption, she returned to yoga in Brussels in 2008 and has been intensely involved since then. After finishing her studies in Political Science, she worked for a few years in the art world before taking administrative exams. She continues to devote herself to her passion during her free time. She moved to Marseille in 2010, where she was trained to teach by Stéphane Lalo, and teaches courses since 2014 at the Center de Marseille, in French, English and Spanish. A stay in Pune in 2015 and several internships have expanded since his vision of yoga.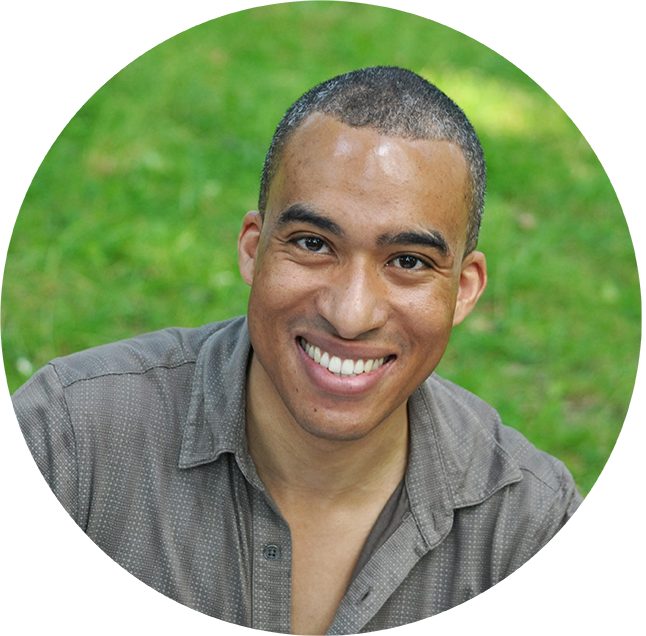 INTRODUCTORY 2 CERTIFIED TEACHER
Michel has been practising Iyengar Yoga®️ for nearly 18 years. The many beneficial effects observed in his personal and professional life have fostered his resolution to share and contribute to passing on accesses to some of the insights offered by a regular practice of this deep and living tradition of wisdom. 
After three years of training at the Iyengar®️ Yoga Centre in Marseille under the guidance of Stéphane Lalo, he obtained his teaching certificate in March 2021. Today he continues to study and perfect his skills under the supervision of Stéphane Lalo and Cathy Boyer. Michel also regularly participates in advanced training courses led by other experienced teachers of this tradition.
"I will be committed to providing you with a solid foundation and I hope to communicate to you the enthusiasm to discover the marvellous resources that lie within each of us and that a correct practice of yoga gives access to and helps to develop".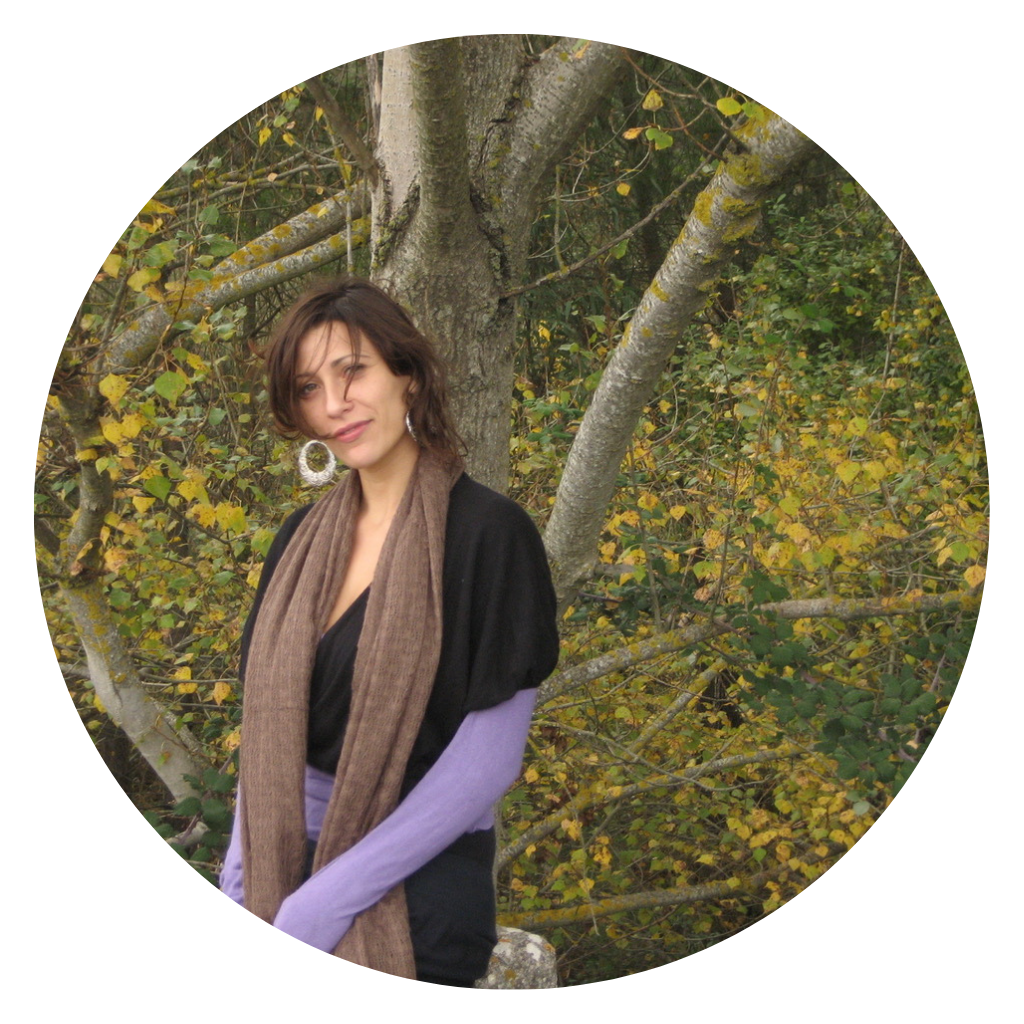 INTRODUCTORY 2 CERTIFIED TEACHER
Stefania, originally from Italy, has a degree in Arts and Dance education from the University of Nice. 
After a Master degree in primary school education, she then trained at the Montessori Method in Paris.
Parallelement to her sudies, she dedicate herself to her other passion, yoga.
Since 2017, she lives in Marseille where she became a teacher in a Montessori school and started to attend the Iyengar Teacher Training program with Stéphane Lalo and was certified in March 2021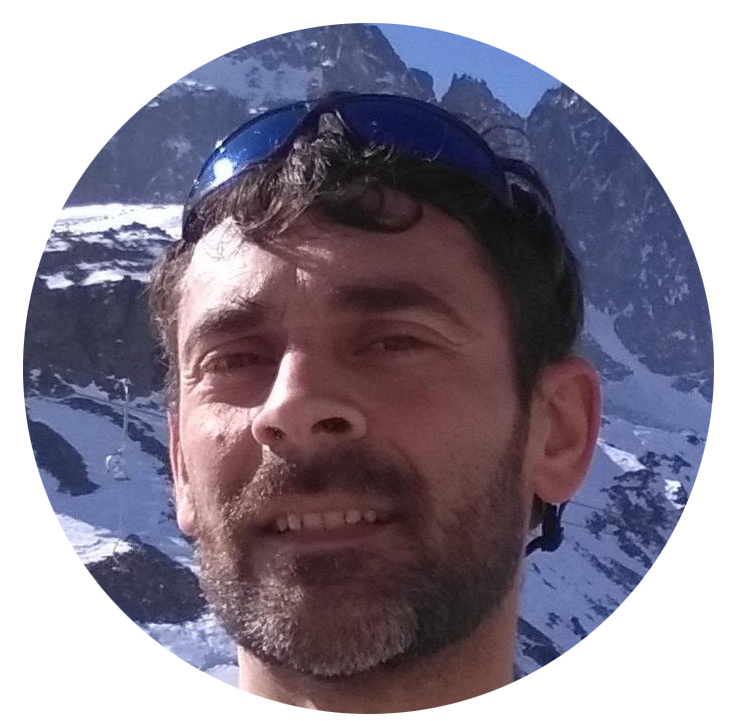 INTRODUCTORY 2 CERTIFIED TEACHER
Cédric began his practice of Yoga in 2008 and was immediately taken by the activity and felt at ease with its practice – as a climber Yoga was ideal physical and mental preparation for him.
He tried the BKS Iyengar method in 2010, which sparked an even greater interest in Yoga. The notion of the alignment of the body, along with the precise instructions needed to achieve it, built up a boundless field of exploration.
Thus, driven by both curiosity and his favorable experience, Cedric's practice became more intense as did his interest in anatomy and his desire to share his knowledge and learning.
Cédric has been certified in March 2021 at the Iyengar Yoga Centre of Marseille by the French Association of Iyengar Yoga. He is also a qualified physiotherapist.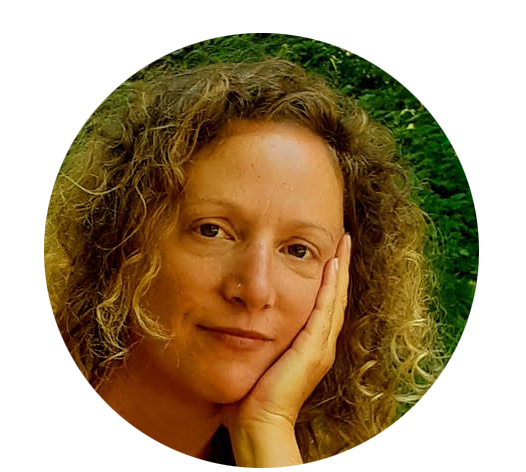 introductory 2 certified teacher
JENNIFER LETHENET
Jennifer started her yoga practise at the Iyengar Yoga Centre in Marseille in 2010.
Practising gymnastics and danse in her youth, she found in yoga a comprehensive work of her body while learning the subtleties of breath controls and relaxation.
What she appreciates in Iyengar yoga is its rigour, its precision and its intensity.
Since 2017, she has been following a teacher training with Stéphane Lalo in Marseille and was certified in March 2021
A middle school teacher, she is also interested in teaching yoga to children and teenagers.
A basic level 2 is only granted for a teacher to start teaching. There are several successive levels in the teacher evaluations of the Iyengar method. He has usually made several stays at the Pune Institute(having once been taking a few classes in Pune does not necessarily make you a qualified teacher).
Think of the number of years of work required to be able to learn, then to be able to teach piano, calligraphy or any other traditional art form.
The Iyengar Yoga Center in Marseille, as a non-profit organization, was created in 1996 by Stéphane Lalo, with the permission and encouragement of B.K.S. Iyengar and is accredited by the R.I.M.Yoga Institute DE PUNE to represent and disseminate his teaching. It is also a teacher training center.