The use of props is a specific contribution of B.K.S.IYENGAR to Yoga: the practice room is fully equipped with the same supports as the Ramamani Iyengar Memorial Yoga Institute.
For his own use, and especially since many Westerners flocked to his Institute in Pune, BKSIYENGAR has developed a sophisticated system of supports: straps, bricks, bolsters, benches, chairs, blankets, ropes, clean to facilitate the work of stiff bodies, simply tired, or for specific therapeutic applications.
All these tools have targeted uses according to the difficulties of the person and the goal sought. These are not gadgets for postural recipes.
Learning in the use of media is a significant part of Iyengar teacher training to be able to integrate into their classes people of all ages and all physical conditions without any risk. In addition, they help to awaken sensations in certain parts of the body and guide the understanding of the direction and essence of a posture.
A recovery is made today of the use of these supports in other schools of yoga, by people who teach without having followed the curriculum, without really having learned to use it properly, and while not recognizing their origin which is detrimental and sometimes dangerous. A great personal practice and a fine understanding of the adjustments are essential to their application.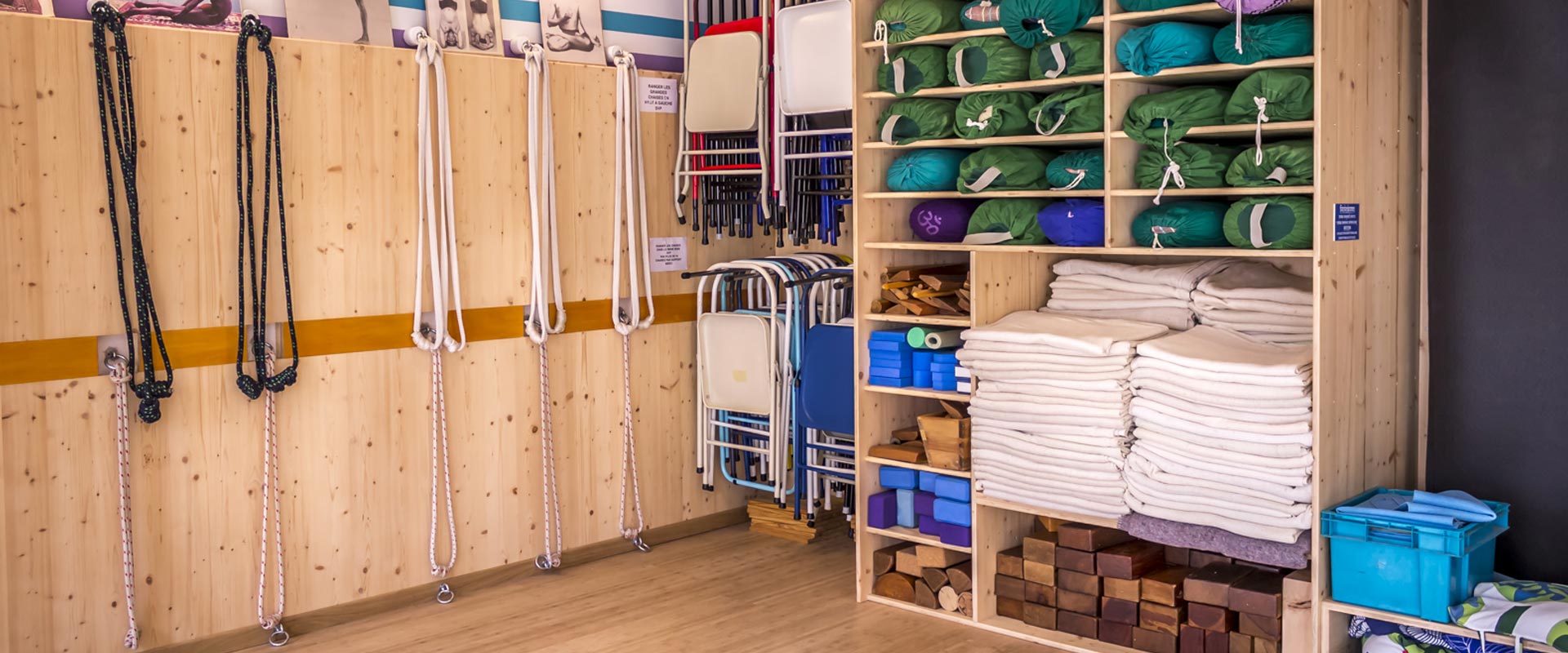 "No one may have done as much as Mr. Iyengar to convert the West to yoga."
New York Times , 2002.
B.K.S. Iyengar lived in Pune, in southwestern India, where he founded his school, the Ramamani Iyengar Memorial Yoga Institute (RIMYI) He was a student of Sri Tirumalai Krishnamacharya who pointed out to him that he was not fit for this art; from this lack of recognition of his master, B. K. S. Iyengar became his own teacher and first student; in the tradition of Haṭha Yoga, B.K.S. Iyengar particularly emphasized the practice of Āsanas – the postures of yoga, and that of Prāṇayāma.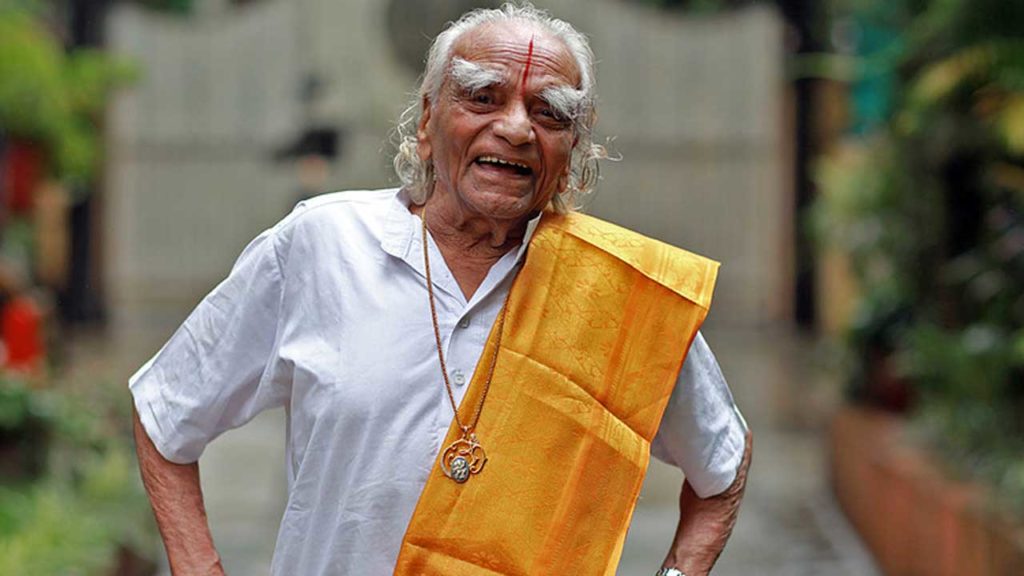 Bellur Krishnamachar Sundaraj Iyengar was born in 1918 to a poor family in the village of Bellur in the state of Karnataka, South India.
During the 1918 world flu epidemic, her mother was struggling with the disease and there was little hope of survival; he was born weak, with lean arms and legs, a protruding belly, and a big head; his health was later deteriorated by successive crises of malaria, typhoid fever and tuberculosis.
When he was about nine, his father died; a sick and unhealthy child without education, no one could help him recover, he had to spend more time in bed than at school and his studies were affected.
His life took a turn for the better in March 1934 when, at the age of 16, he began learning yoga in Mysore, under the leadership of Śri Tirumalai Krishnamacharya, who was his guru and brother-in-law, married to his older sister; this one taught him some rudiments of asana to improve his health and made germinate in B.K.S. Iyengar a keen interest in yoga ; he stayed with his guru for two years; On July 9, 1943, he married Ramamani and four months after their marriage and without any resources, he was sent to Pune to teach yoga to young people in a college; he will have five daughters: Geeta, Vanitha, Suchitha, Sunitha and Savitha, and a son: Prashant.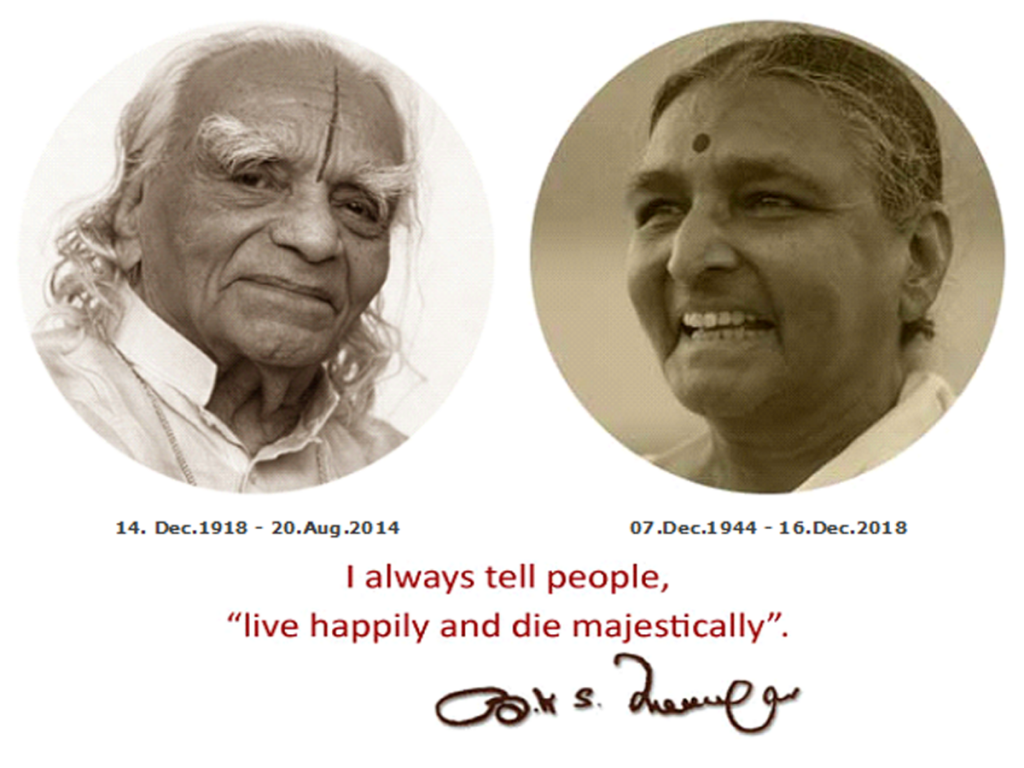 B.K.S. Iyengar had famous students such as J. Krishnamurti, Jayaprakash Narayan, Achyut Patwardhan, Aldous Huxley, Queen of Belgium and Yehudi Menuhin. The decisive meeting with the latter in 1952 will be followed by meetings with other personalities who will allow B.K.S. Iyengar to startteaching in the West.
After spending all his life traveling and teaching, performing thousands of demonstrations and lectures relentlessly on every continent until 2011, in China he trained thousands of teachers and inspired to set up yoga centers that spread his art around the world.
He left us this August 20th 2014, in his 96th year. He felt that age should not prevent the practice of yoga and continued to practice asanas and pranayamas until the end of his life. He wrote that death is inevitable, but that he did not think about it.
"Birth and death are beyond the human will. They are not my domain. The complexity of the life of the spirit ends with death, and with it all the joys and sorrows. When you are already free from this complexity, death is sweet and natural. "
A true yogi does not die before his death, argued B.K.S. Iyengar. His life was proof of it.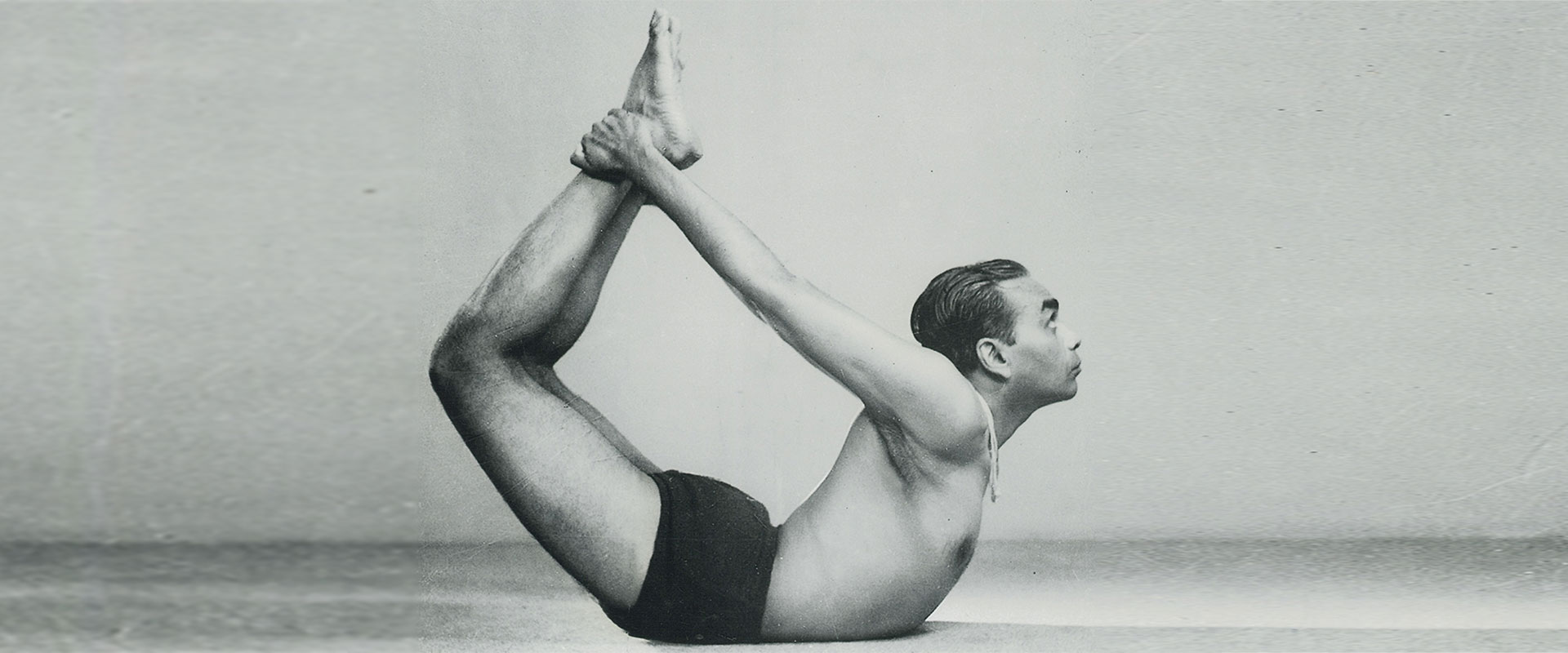 In 1966, B.K.S. Iyengar publishes Yoga Dipika, Light on Yoga, which is translated into more than 20 languages. He has published 14 books until today and participates in numerous conferences and workshops. He defines yoga as "an art, a science and a philosophy."
Certified teachers teach around the world, scrupulously respecting the precepts of B.K.S. Iyengar and are certified after a long and rigorous apprenticeship. There are several levels of qualification awarded depending on the skills and experience of the teacher.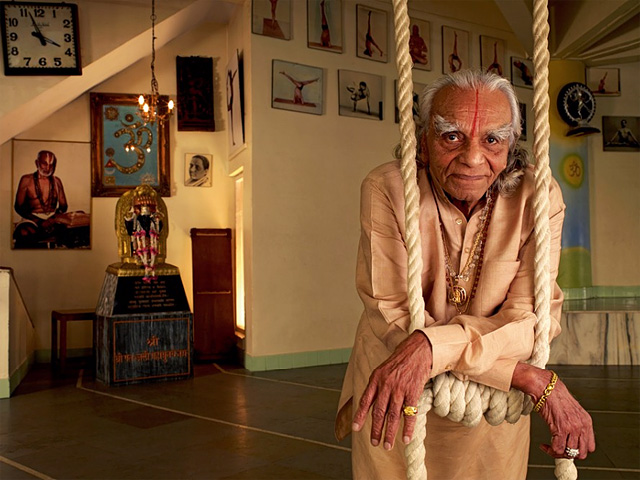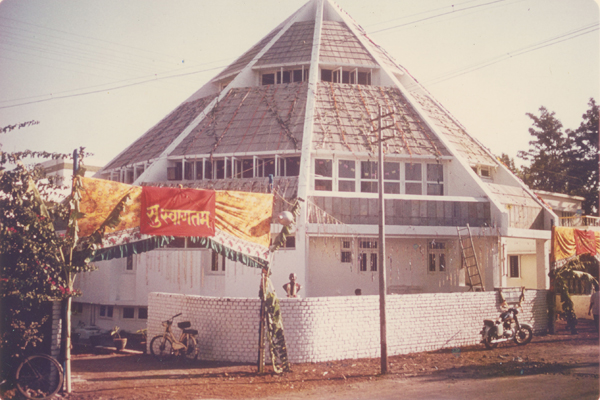 Established in 1973, the Ramamani Iyengar Memorial Yoga Institute (RIMYI) in Pune, Maharashtra, is a permanent home for students from around the world. The teaching is mainly in English. For many years, Geeta and Prashant, two of her children, have continued the work of transmission by teaching daily classes as well as Sunitha, one of her other daughters, and recently, Abhijata, one of her little girls.
The institute is named after the wife of B.K.S. Iyengar and its three floors symbolize the body, the spirit and the soul, as eight columns represent the eight branches of Ashtanga yoga according to Patañjali: yama, niyama, āsana, prāṇāyāma, pratyāhāra, dhārāṇa, dhyāna and samādhi.
The center's library houses more than 10,000 books in several languages ​​on philosophy, anatomy, physiology, ayurveda, medicine and of courseyoga.